Our story
We're BullyBillows. We exist to disrupt and revolutionise the canine accessory industry while uniting our community.
Our legacy began in 2018, from a spare bedroom in Nottingham, UK with nothing but pure passion, drive and a vision. Today, we help hundreds of thousands of dog owners and professional canine handlers across the globe have peace of mind knowing their dog's safety is covered by our products.
Our BullyBillows family pack of employees, ambassadors and social media followers is now over 300,000 strong and customers in over 112 countries across our 3 online stores.
Our employee family is growing too, with over 24 employees across offices in three countries, including Nottingham, UK, Czech Republic and South Korea.
BullyBillows is led by:
Benjamin Billows - Founder & Chief Executive Officer
Anthony Koumi - Founder & Chief Executive Officer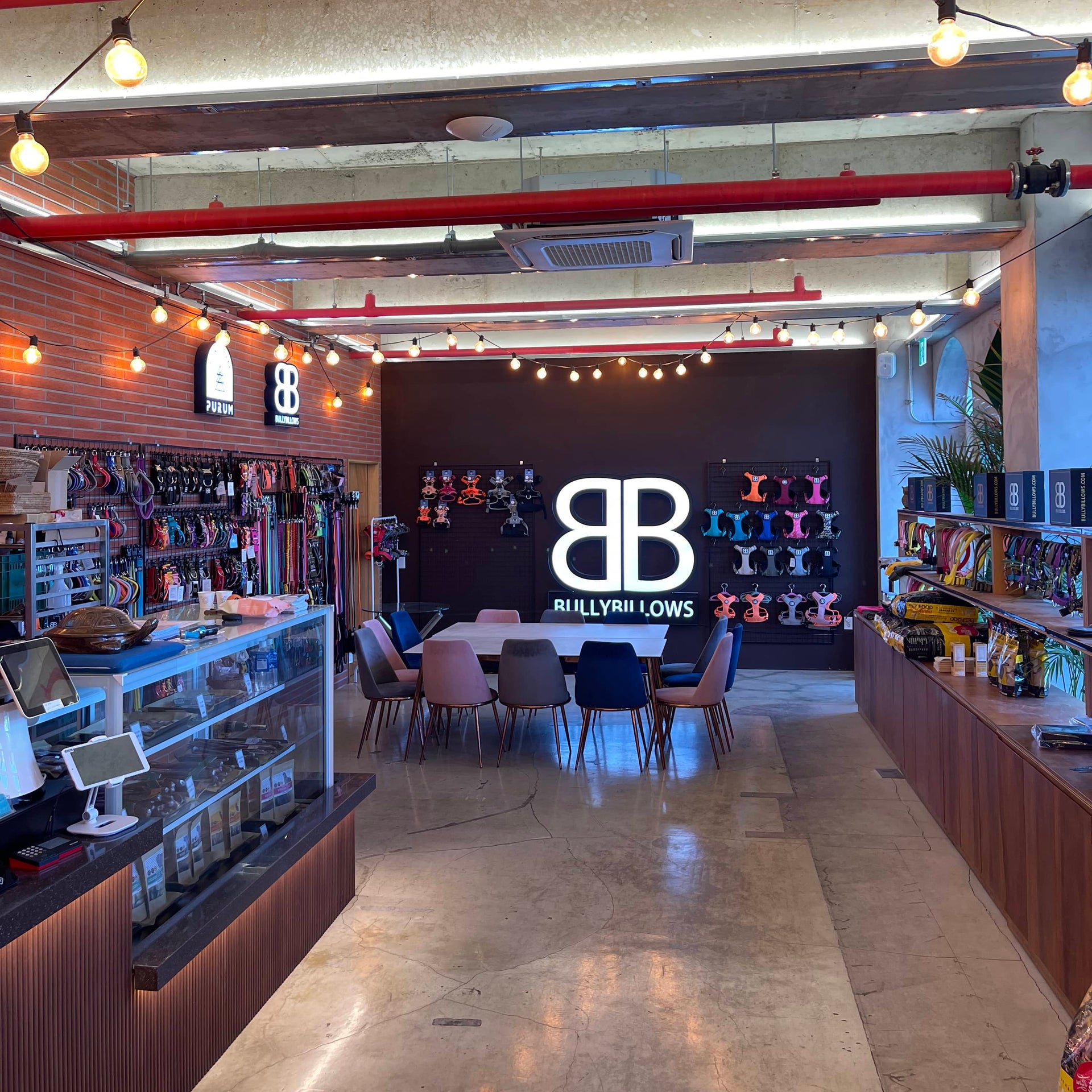 "If you're not making some notable mistakes along the way, you're certainly not taking enough business and career chances."
Benjamin Billows
"Businesses often forget about the culture, and ultimately, they suffer for it because you can't deliver good service from unhappy employees."
Anthony Koumi
Nottingham Trent University
The Animal Science Department
As our platform grew, we continued to invest in R&D (research and development) by flourishing a working relationship with our local university. We test important product factors whilst dogs are wearing our products such as paw pad pressure, stride length and the list goes on by one of two machines available in the UK to give accurate data. We don't just white-label products, we create unique products for both dogs and their handlers. All products are copyrighted and come with protected design rights.
Vision to Reality
In-house 3D design team
We don't release any product and hope for the best.. we take the time to brainstorm all team ideas from what materials will be used, the utility it will offer all the way to where the logos should be positioned - then we head into our prototype phase where we can discuss every single detail then head into testing our prototypes and trial them, which can take anywhere from 3 months to a year. Once this process has been completed we then head into mass production.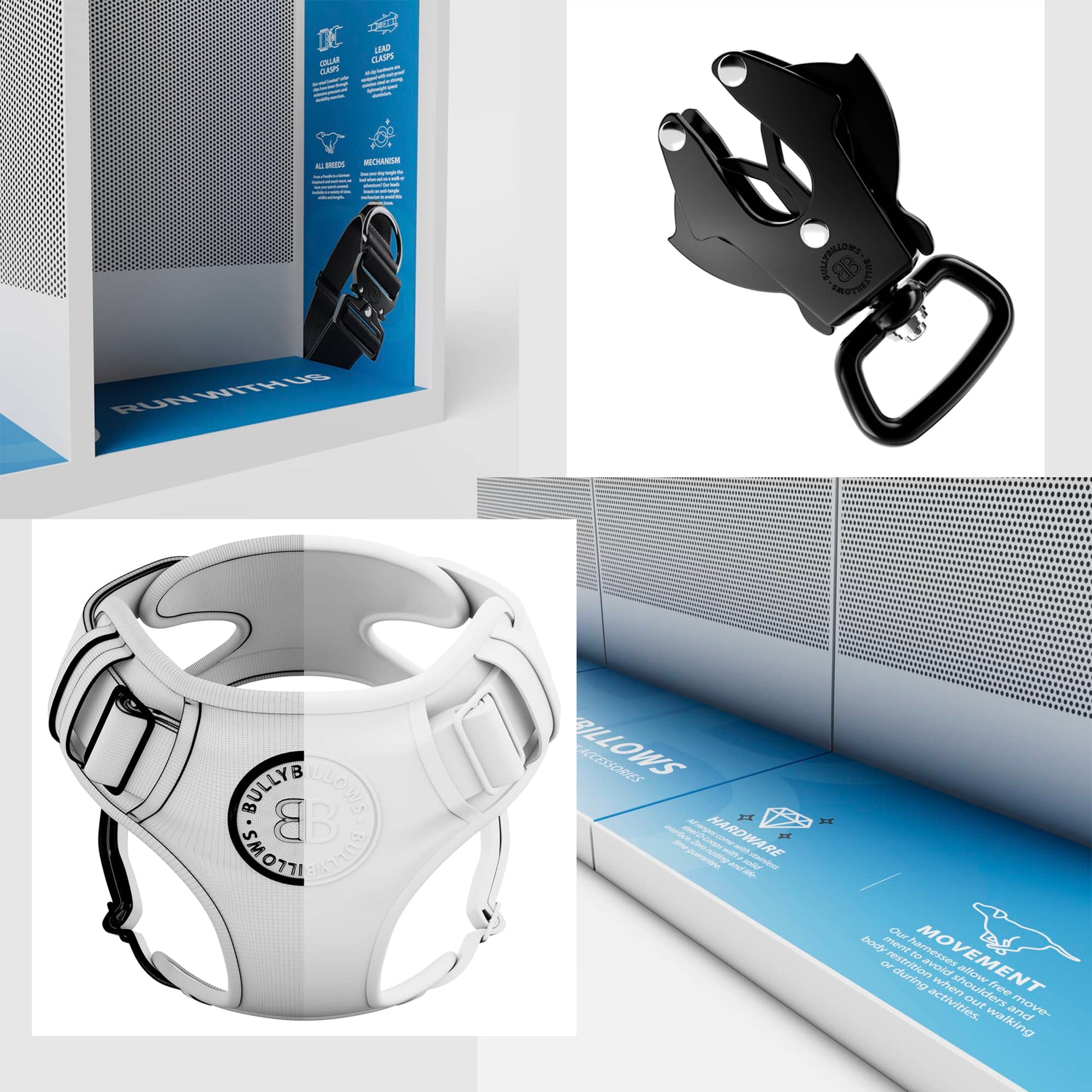 Giving Back

We started our journey by giving back. And we still do. In 2018, we launched first product, a charity calendar. We still adhere to these core values by donating to charities, organisations and the homeless nationwide and international.
Environmental Sustainability

We are still making positive efforts to be even more sustainable-we have started our process in 2021 by using less plastic packaging such as bubble wrap and we are using more recyclable cardboard boxes for orders.
Commitment to Employees

Employee's are the heart and soul of our daily operations, from customer service care to processing thousands of orders each week. In 2023, we introduced and rolled our our AXA Private Healthcare scheme with no strings attached. Health is wealth.
Stand for Something

We were born on social media, so we are committed to keeping growing it. We repost almost all story reposts on our social media channel and reply to every single message. Re-sharing customers photos is what makes us stand out and our community loves it, just as much as we love re-sharing.